【Small Group Chart Party Pack】 All you can drink 2 H for 14 to 20 private parties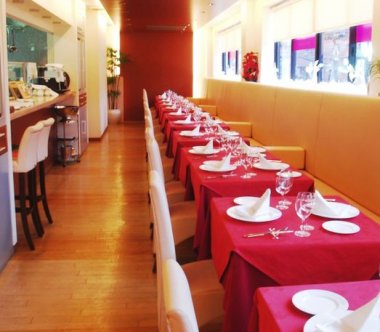 6480 yen
It is price including tax and service charge.
We will take a 3 hour window from entering the store to leaving the store.We will respond to consultation whether half-standing (buffet style) or seated.
Menu
If it is a farewell party, this is popular first prize !! The secretary can also enjoy it !!
We will produce dishes and styles tailored to the gist of various parties such as forgotten year party, welcome party, farewell party, thank you party, celebration etc.(In the case of semi-standing) (when sitting down)
· Assorted appetizers 7 items Assorted 5 appetizers
· 2 pasta dishes · pasta dishes
· Main dish · Main dish (fresh fish dish or meat dish)
· 1 homemade bread · homemade bread
· 1 dessert · special dessert
※ Plus 1000 yen (tax not included) you can drink Italian Spumante all you can drink.
We will arrange dishes based on French and Italian, according to customer's request.
(Oolong tea · orange juice · ginger ale · red · white wine · beer etc.) + 1,000 yen (tax not included) with sparkling wine.
It is safe, price of tax / supplement.
※ Please do not hesitate to consult the time schedule etc.
※ The first secretary can also enjoy it with confidence!