Available upon reservation of dinner courses at lunch time.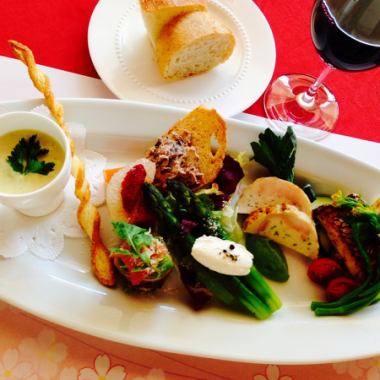 6000 yen
I need your help by 6000 yen of course more.
Because the dinner does not come easily to anyone who wants to eat for lunch dinner course, we will prepare in the reservation is needed.
Menu
Please choose your favorite course from dinner course.
Coupon that can be used
Message containing a special dessert plate gift to birthday anniversary towards the dinner course reservation

Presentation conditions

We heard the message at the time of booking at the time of booking.

Conditions of use

Lunch not possible (is available at + charges possible)

Expiration date

01 May 08 - 01, May 09, 2018 2017