I started saccharide restricted lunch course made with carefully selected ingredients of our shop for carbohydrate restriction.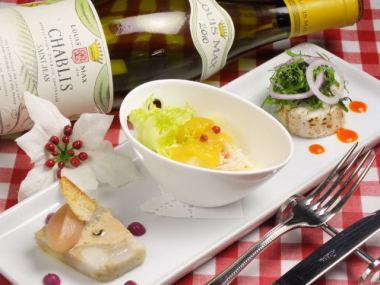 A special course that you can enjoy deliciously with sugar restrictions also enjoying delicious dishes with carbohydrates as much as possible and homemade low sugar bread.Also low sugar desserts using Rakanto S are attractive.
Menu
It is a sugar quality restricted course with plenty of ingredients pleasing to the body.
Collagen glad to your skin
Let's have plenty of vitamins delicious ♪
Moreover, with 6 items with low sugar dessert
Low glucose calorie discreet
Special lunch course for your body glad
[Course content ~ all 6 items]
● Assorted appetizers of fascinating three varieties
● Scent fragrant collagen soup
● Vegetable Fresh Fish Food
Or healthy meat dishes
● Enjoy low sugar dessert
● Homemade low sugar bread
● After dinner drink
There is non-caffein coffee and tea.